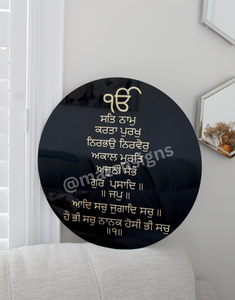 Description
Handmade in Canada.

Hanging clip at back. 
Specs & Care

SPECS
• Material: 3mm Acrylic Circle
• Writing is done using vinyl
CARE
• Wipe to clean, item should be kept in sheltered environment and protected from harsh elements at all times
• This item is flammable and should not be used near sources of ignition.
Over the top service
Super pleased with how the sign turned out! Excellent customer service, will definitely recommend.